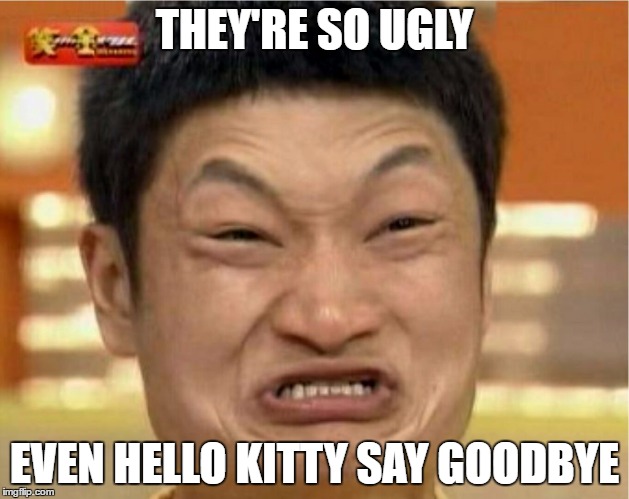 Today we talk about the vape mods that never appealed to vapers because of how they looked and/or how they functioned.
Here's a list of 4 vaping devices a lot of people thought were too ugly and didn't bother ever buying.
---
1. Hell's Gate Box Mod by Yep – What the HELL is this? Apparently the makers of this atrocity was trying to give cloud chasing a whole new meaning.
Not only did the Hell's Gate mod look stupid and awkward to use, it didn't make any sense for vapers to buy this. Guess not too many people like the idea of vaping on 2 different atomizers at the same time.
*Special mention* The Chainsmoker Box Mod – Same concept and just as ridiculous. The advantage the Chainsmoker has is it's better made.
---
2. Bigger Triple 18650 Box Mod by Vapecige – Bigger is not always better. That's what many thought when the Bigger box mod first came out. This thing is huge!
What looks more like a back-up battery pack than a vape mod, Bigger was just too big for vapers to enjoy. Can you imagine tugging this around in public?
Bystander: Hey, what's that?
You: Ugh, it's my vape! My Bigger mod! I'm vaping! In case you didn't notice!
Bystander: Nah, I saw you two blocks away with that thing!
---
3. Cool Fire 2 by Innokin – In another WTF moment in mod making, Innokin thought it would be a good idea to create a device that looked like a freakin' hand grenade! Good luck going through the airport with that.
Just in case you wanted one, the Cool Fire 2 only uses a 18350 battery which is below par with today's standard of vaping so in other words it's a piece of shit and don't buy it, unless you still vape on those Vivi Nova clearomizers.
And if that isn't bad enough, check out the FITH S100 Grenade mod below which REALLY looks like a hand grenade. Looks way better than the Cool Fire 2, but hopefully you won't freak the people out when you vape on this in public.
*Special mention* The Pineapple Mod – I guess when Innokin finally realized that the Cool Fire 2 was going to flop, they ceased production and sold off the mod casings to some other company. They in turn thought that a pineapple would look better than a hand grenade!
---
4. Touch 200W Box Mod by Hell's Gate (and every other touch screen vape mod put out so far) – What better way to finish off this list that to top it off with another Hell's Gate mod!
The Touch 200w box mod looks like a first gen iPod. To me, the whole touch screen thing isn't really necessary in vaping. It's a cool concept, but I can do without it.
Not only is it an ugly mod, but according to some reviewers it performs like shit. One reviewer gave it the "Worst Mod of 2016" title.
---
Are there any other mods that aren't on the list that you would like to share with everyone? Have any of you had experience with these mods? Let me know in the comments section.